Since the introduction of the BMW 1-Series tii concept, BMW has been working overtime to get it into production. The 135i, which the 135tii is based on, is dubbed to be the most capable in terms of tuning potential and it seems that the management at BMW are intent on capitalizing on it.





Most of the parts shown here have been carried over from the concept, a very rare and refreshing reminder that someone in the industry cares judging that concepts almost always look better than production versions. The front fascia, side skirts, carbon fiber diffuser and matching rear wing have all been confirmed to make it into production except the carbon fiber hood. It seems that the hood has been replaced with a stock aluminum piece but I'm guessing the carbon fiber weave has been covered in matching white paint.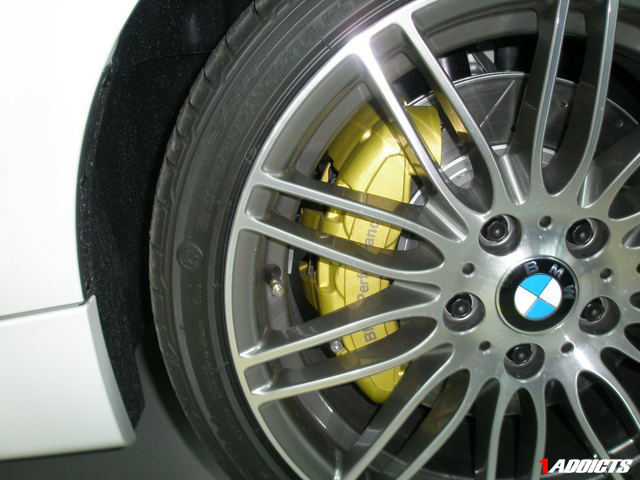 The production version also does one up on the concept by featuring upgraded brakes while inside, Alcantara can be found on almost everything, from the shift boot to the seats which are also a carry on from the concept. The steering wheel is also new, sporting more grippy suede and complete with three different sections packed with LEDs.





About the two displays mounted at 11 and 1, no information has been available but let the ideas be thrown around. The center mounted LED arrangement is almost like to be a shift-light/rev meter. And if you're wondering how this Bavarian performs, don't forget that it features a bunch of weight saving material, sequential twin turbo's, and it definately goes like a bat out of hell. To quote Jeremy Clarkson, the 135i really is the best car BMW makes.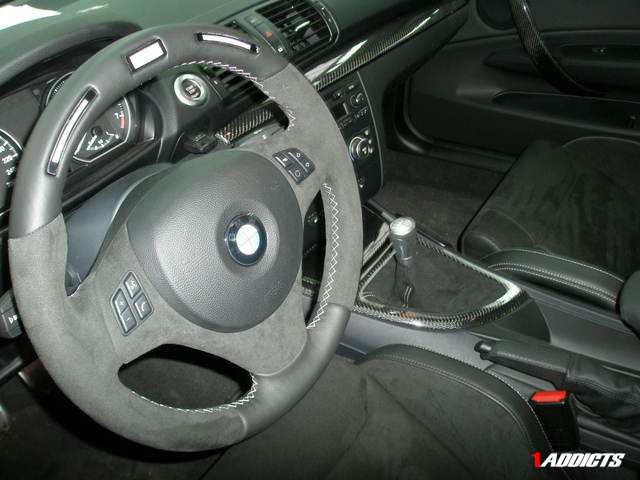 Source: 1ADDICT